FREE REPUBLIC, BLOGGERS & PERSONAL:
This smells like big time election interference to me… Why are the Chinese making so many fake U.S. driver's licenses? That's a disturbing little tidbit to discover, especially right before an election. According to U.S. Customs and Border Protection, the bulk of these fake U.S. IDs flooding into the country come from China and Hong Kong, with the rest coming in from South Korea and the U.K. Officials in Chicago just confiscated a shipment of these fake IDs totaling nearly 20 thousand counterfeit cards. Of course, the local news media in Chicago doesn't see a connection to "voter fraud," but…
.
QAnon is a wide-ranging, unfounded conspiracy theory that a "deep state" network of powerful government, business and media figures are waging a secret war against Donald Trump. A Facebook spokeswoman said the group was removed for "repeatedly posting content that violated our policies". Last month both Twitter and TikTok also cracked down on QAnon content. Twitter banned thousands of accounts and said it would block QAnon urls, while TikTok deleted hashtags that signposted QAnon videos. The deleted Facebook group, called Official Q/Qanon, had nearly 200,000 members. There are, however, many other QAnon groups that are currently still active on the…
.
(CNN)Oprah says her latest book club pick "might well save us." So the media mogul is sending 500 copies to the nation's governors, mayors, CEOs and college professors. The book is "Caste: The Origins of Our Discontents," written by Pulitzer Prize-winning author and journalist Isabel Wilkerson. Oprah announced on Tuesday that it was her latest selection for her long-running book club — and that it was the most important one yet. "This is a book for all of humanity and it is necessary for people who are leaders in our country to understand the origins of our discontent and what…
.
Bishop of Sacramento Excommunicates Priest Who Does Not Accept Pope Francis A Catholic priest in Sacramento, California, has been excommunicated by his bishop for refusing to recognize the validity of the papacy of Jorge Mario Bergoglio, also known as Pope Francis. In a letter of August 7, 2020, Bishop Jaime Soto of the Diocese of Sacramento has announced that "Fr. Jeremy Leatherby has placed himself and others in a state of schism with the Roman Catholic Church [and] incurred a latae sententiae excommunication" for having "instructed [the faithful] against the legitimacy of His Holiness, Pope Francis." Furthermore, Bishop Soto condemns…
.
Some bad breath just can't be covered up. Now that dentists have reopened their doors, they're having patients show up with a nasty set of symptoms, which the doctors have dubbed "mask mouth." The new oral hygiene issue — caused by, you guessed it, wearing a mask all the time to prevent the spread of the coronavirus — is leading to all kinds of dental disasters like decaying teeth, receding gum lines and seriously sour breath.
.
A massive sunspot on the Sun is turning towards our planet and this could result in strong solar flares. The sunspot AR2770 was detected earlier this week and is expected to grow in size in the upcoming days. A report by SpaceWeather.com – a space weather forecasting website – said that multiple minor flares have been emitted by the sunspot already as it faced towards the earth. These flares have caused "minor waves of ionization to ripple through Earth's upper atmosphere" but nothing major yet. A clear picture of the AR2770 has also surfaced that gives a better idea into…
.
U.S. Centers for Disease Control and Prevention Director Robert Redfield acknowledged during a House hearing Friday that COVID-19 data could be inflated because hospitals receive a monetary gain by reporting COVID-19 cases. Republican Rep. Blaine Luetkemeyer of Missouri questioned Redfield during a House Oversight and Reform subcommittee hearing on coronavirus containment. He asked about the "perverse incentive" for hospitals to classify deaths as being coronavirus related when the virus didn't cause the death. Luetkemeyer voiced concern about how an automobile accident-related death could be recorded as a COVID-related death. In this scenario, the death was recorded as COVID-related because the…
.
_________________________________
.
_________________________________
JIHADWATCH.ORG:
_________________________________
**ESPECIALLY SEE "COMMENTS" SECTION: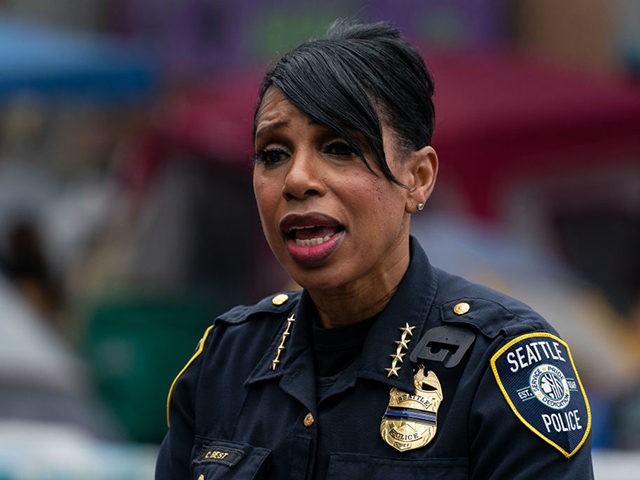 Seattle Police Chief Carmen Best reacted to the Seattle City Council's approval of an amendment aimed at further defunding the police department by slashing the pay of Best and 12 members of the Seattle Police Department (SPD) command staff, questioning why the city would not want to fairly compensate the "best of the best."
"Yeah, I'm not sure that's legal to do. So, obviously we'll be looking at that," Best told KOMO News on Thursday of the proposed cuts. "But I will talk about my command staff, myself aside."
_________________________________