When the George Floyd riots began, corporations began virtue signaling. As all appeasers discover, that will not appease the mob. Exhibit A: Estee Lauder.
I've written two posts in the past couple of days about corporate virtue signaling. In my latest, I tell how I'm fighting against the virtue signaling. The first was about the fact that, while corporations are taking a knee because of "institutional racism" the real problem lies within the black community and the black community needs to address it.
The genesis for my total irritation with corporate virtue signaling was an Estee Lauder poster that I saw when scanning the internet: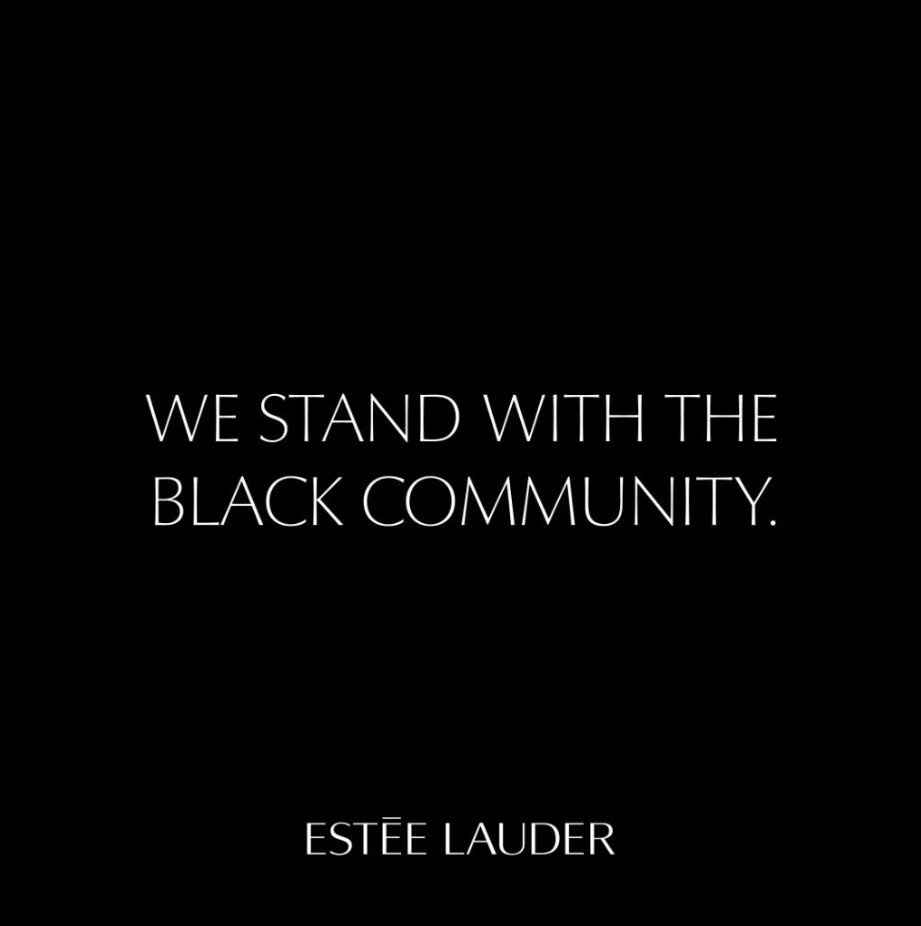 My very first thought was that all Estee Lauder fragrances smell like rat poison. (That's always my first thought when it comes to Estee Lauder. I can't stand their scents.) My second thought was, who the hell cares where Estee Lauder, a cosmetics company stands on George Floyd's death and fake "institutional racism"? My third thought was, never take a knee; it just feeds the mob. American corporations, with their insistence on hiring college grads, have nursed a viper to their collective capitalist breasts.
That's why I had a wonderful laugh when I read that Estee Lauder employees are going after the Chairman, William Lauder, demanding that he fire one of the founder's sons, who is also his uncle:
Employees of the cosmetic giant Estee Lauder have written a letter to Chairman William Lauder demanding that he fire board member Ronald Lauder because of his contributions to Donald Trump and conservative causes. They are also demanding the $3 billion company show more support to black groups, including Black Lives Matter.
It's entirely possible, of course, that William's desperate for an excuse to get Uncle Ronald out. However, I suspect that the problem is that poster, above. The company put its head on the "woke chopping block" with that one.
Here's the letter I suggest sending every corporation that's bugging you with its virtue signaling:
Dear _____________________,

I have no interest in your or your employees' views on political and social issues. I do business with you because you provide a good product at a good price. Please stay in your lane. If you continue to flood my email box with your opinions on matters unrelated to your product, be assured that I will take my business elsewhere.

Sincerely,
Postscript: Ronald Lauder, by the way, sounds like an excellent man. A Reagan Republican, Israel supporter, and a Trump supporter. He's wealthy enough to manage without the company. I wonder how well the company will manage without him.